— Released June 3.
Fogpanique 2020.
Fog001 —

Lomidze has extensive experience as a musician, producer and remixer . His background and the key elements of his music universe are synthpop, post-punk, EBM, trip-hop, funk and everything that is stylish, modern, and fascinating. Over time, Lomidze has expanded his musical horizons greatly.

"Listening to a huge amount of music, my own musical taste has also been changing. At some point, I realized that most of my music collection consists of ambient and experimental music, from legends to aspiring producers. The silence of nature and the forest, the noise of cities and the endless space. All of this wildly and deliciously mixes with a love for dub techno, industrial, trip-hop and minimal techno."
Lomidze's refined taste and manic attention to detail resulted in the creation of a diverse and cinematic record, listening to which allows you to experience the entire range of feelings and emotions. Inexplicable trembling and paranoid vibrations are replaced by the rainbow after the rain, alien signals – by nostalgic synth disco, industrial noises by natural motives, and anxiety and light panic – by home comfort and soul tenderness. Here, crackles and clicks in the spirit of Aphex Twin comfortably get along with sound design in the style of Alan Wilder – monolithic passages that sound somewhat chaotic and unintelligible, but are, in fact, verified with mathematical accuracy.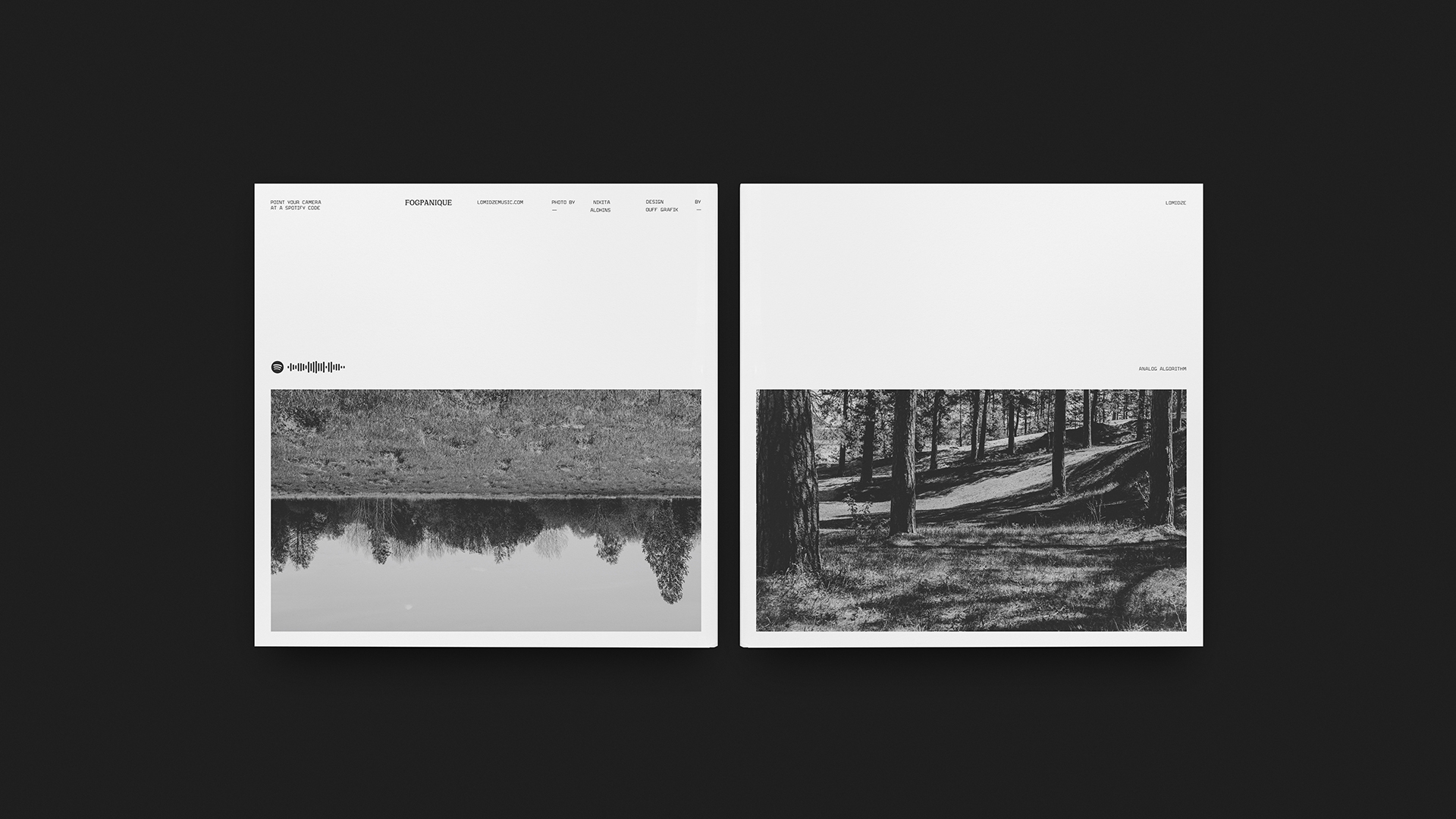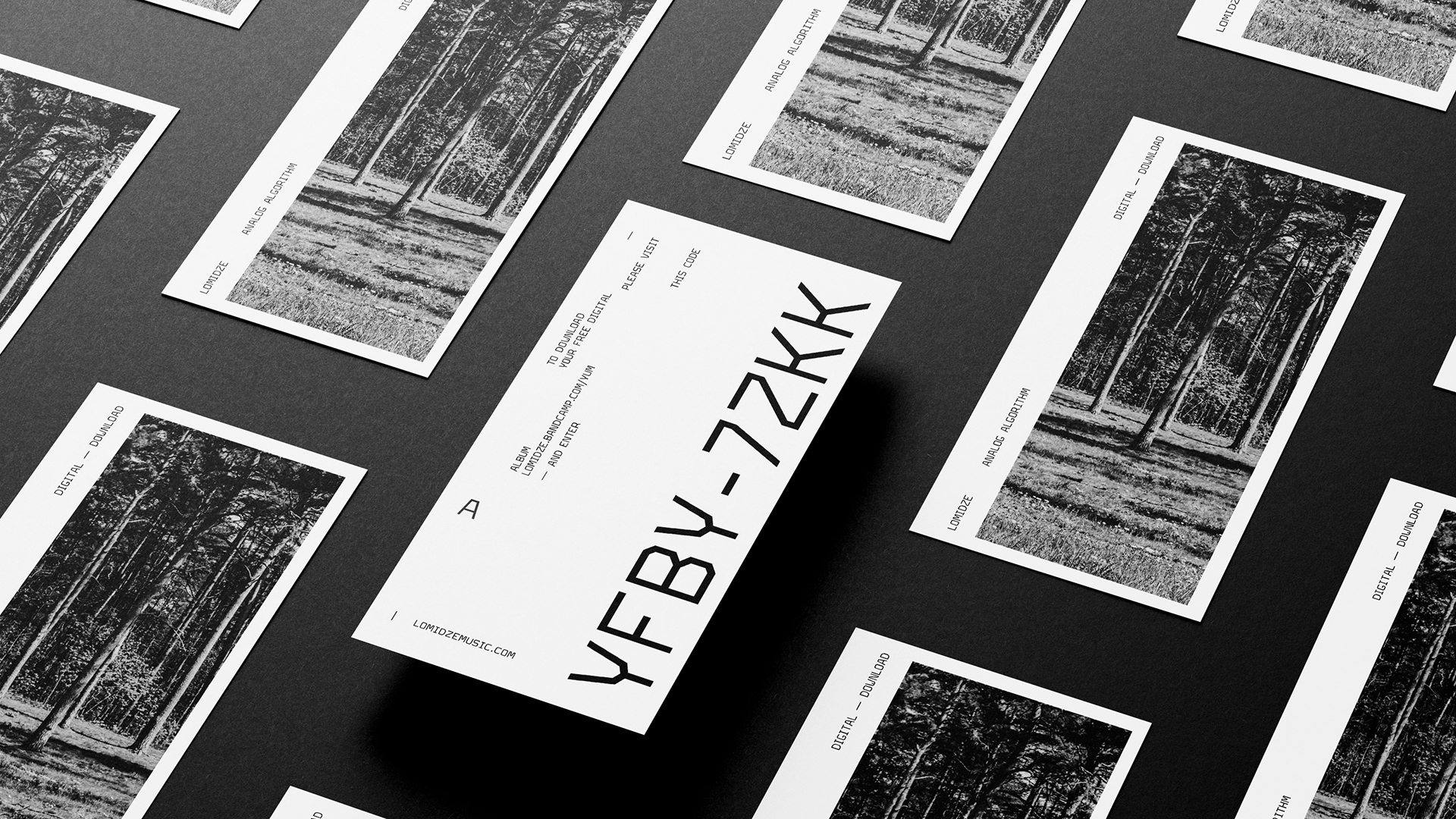 — Digital Download
Card Design —
On Analog Algorithm, Levan's composing talents teamed with the capabilities of synthesizers from Dave Smith (his favourite Prophet and Mopho), monsters from Elektron (Analog Four and Digitakt), and the legendary Korg MS-20. Of course, the process of making the album has not been without digital technologies – Ableton Live, Logic, plug-ins from Soundtoys, IK Multimedia, Fab Filter, Audio Damage.

"The album was recorded in my home studio in Riga, which I was able to put together only recently, with the idea of finally sitting down and finalizing the rough recordings that were partly stored in synthesizers, partly on a computer. The most difficult thing was to achieve a homogenous sound, because the tracks were recorded in different periods of time, and differed in sound."
The musical canvas called Analog Algorithm, which would easily become the soundtrack to any iconic detective or film noir, is woven from the entire biography of the artist. Here you can hear the beauty of amazing Georgia, the restless bustle of huge Moscow and the unintelligible night whispers of the streets of Riga, where you can easily get lost.

"The album was planned as a dance and deep album. This is how the tracks sounded in the demo versions, which are very different from the final result. Over the course of a long work on sound and mixing tracks, scenarios in my head constantly changed, as did my sound preferences. There was a desire to experiment as much as possible, to make the sound less mainstream, more interesting and, as far as possible, underground. I feel like I'm doing the real thing."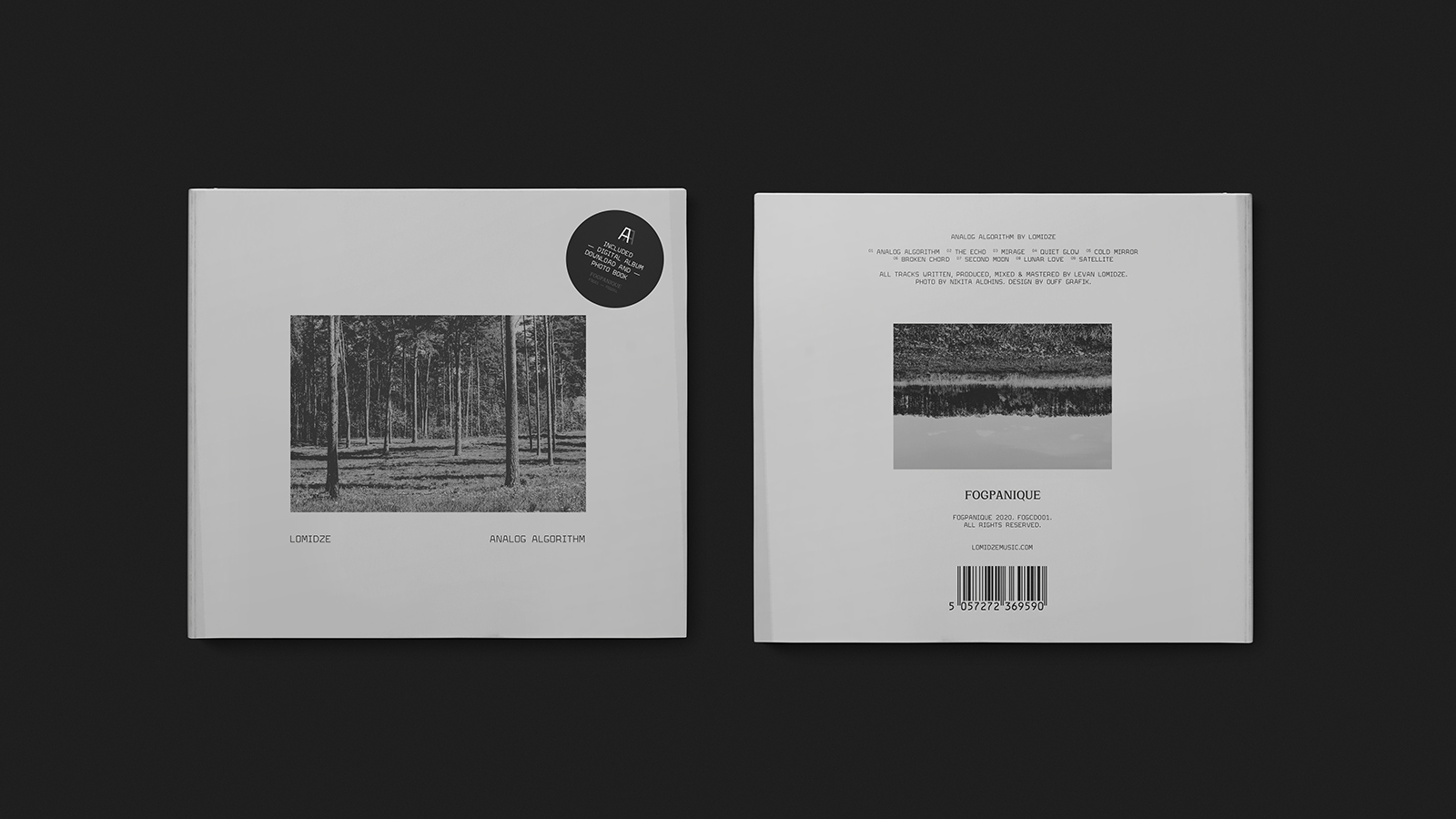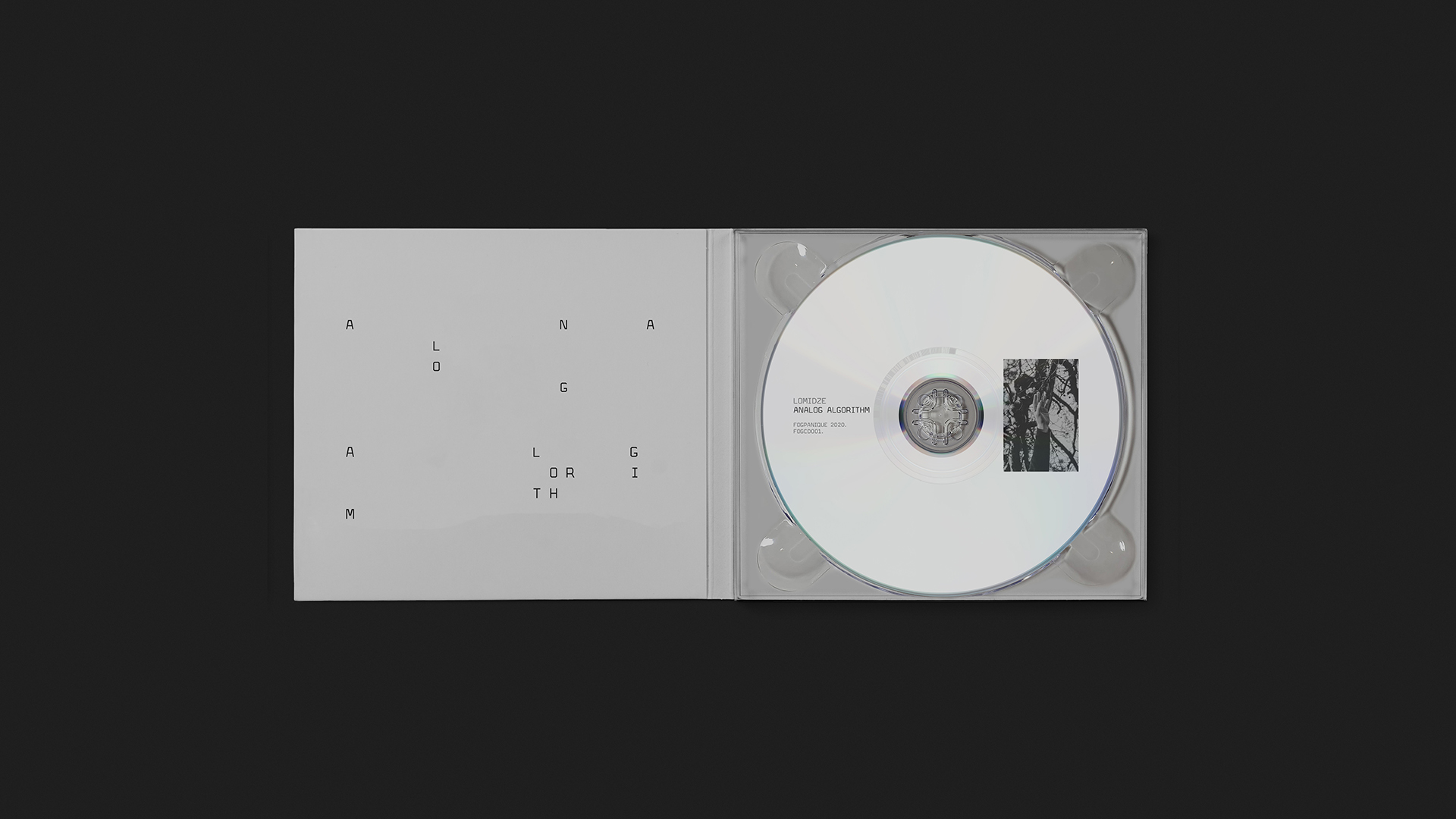 — Analog Algorith
Compact Disc —

While listening to Analog Algorithm, a dark European street in black and white turns into a launch pad to the endless night sky that meets you with the cosmic wind. In a word, it's an infinite space.
All tracks written, produced, mixed & mastered by Levan Lomidze. Artwork: Photo by Nikita Alohins. Design by Ouffgrafik. ℗© Fogpanique and Levan Lomidze. All rights reserved.